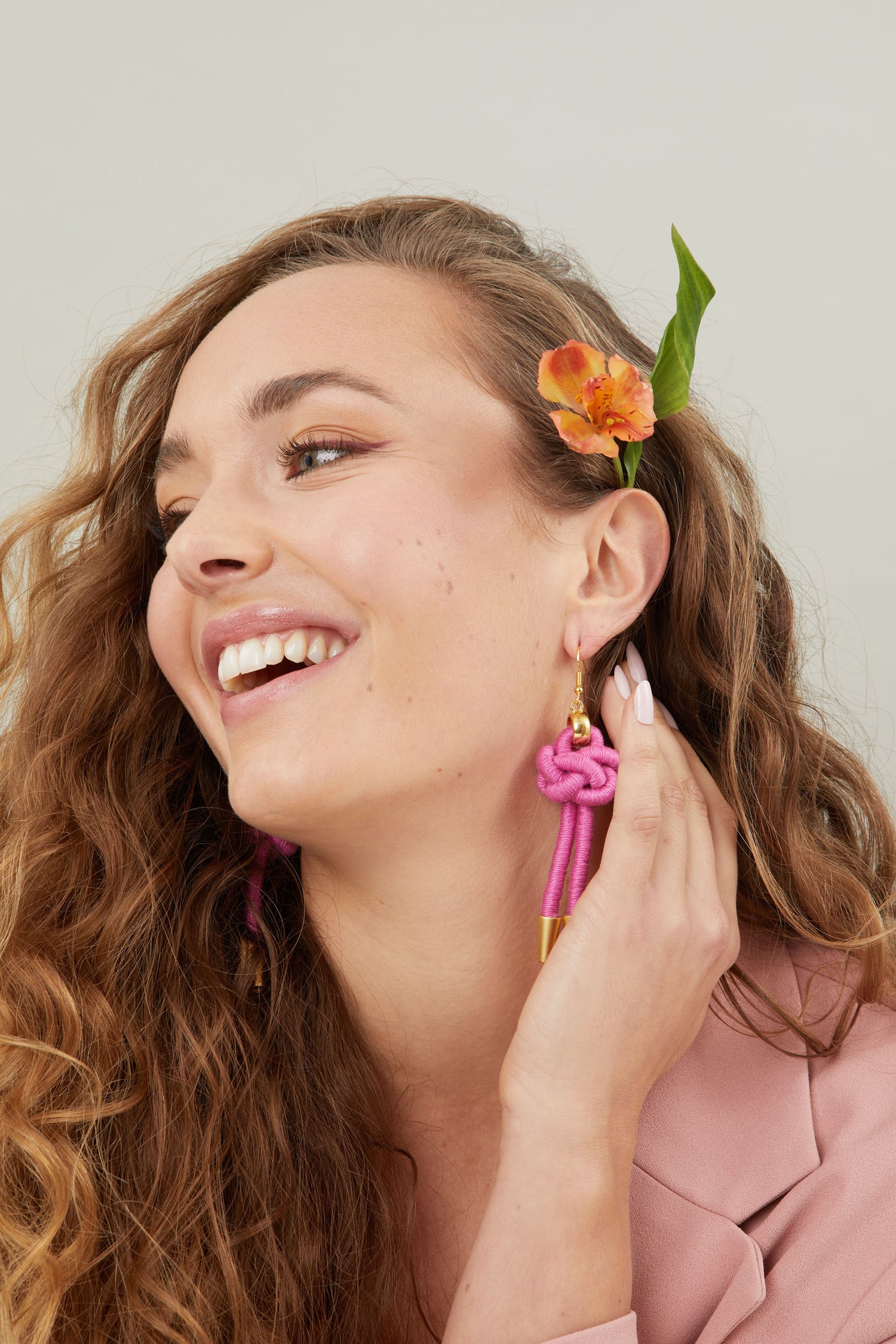 Traditional art. Contemporary design.
Our textile accessories and jewellery, created by Designer/Artist Faryal Aslam, were born from a Middle Eastern and mediterranean influence that's inspired by the traditional art of Macramé. With the use of bold joy-evoking colour, we aim to bring out the modern bohemian in you.
100% designed & handcrafted in Britain!
Fibre accessories; but not as you know it. Contemporary and design-led for the modern you.
Textile art made contemporary.

Knottinger's designs are greatly influenced by art culture and traditional knotting techniques. We are a bit partial to modern architectural forms too. We bring luxury and minimalism to bohemian design.
All ears.
When it comes to unique adornments for your ears, look no further. We've got stylish, we've got one-of-a-kind. Some are hypoallergenic too.
Neck talk.
From the everyday chain necklace to the statement fibre number, our necklaces are created to take you from day to night.